Organizers
Thanks to these folks for making GoRuCo possible:
David Black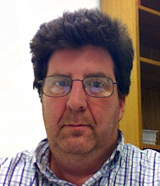 David A. Black is a long-time Ruby and Rails developer, author, trainer, and speaker. He is a co-director of Ruby Central, Inc. (http://www.rubycentral.org), a non-profit corporation devoted to supporting Ruby projects and events including the annual international Ruby and Rails conferences. A contributor to the Ruby standard library and the Rails core, David is also the director of the Ruby and Rails consultancy Ruby Power and Light, LLC, based in New Jersey, USA.
Jesse Chan-Norris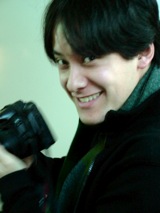 Jesse Chan-Norris has been, at various times, a freelance technology consultant, photographer, lighting designer, theatre electrician and management consultant and is now the lead developer at Indaba Music, a new community bringing together musicians who are looking to connect and collaborate beyond the limitations of traditional recording studios. He also enjoys brunch.
Josh Knowles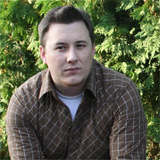 Josh is an accomplished developer, trainer and consultant with over 8 years of professional development experience. Last seen consulting throughout the country for both early stage startups, as well as large international organizations, he brings with him a strong background in Agile Development practices, a passion for Open Source development, as well as a heavy dose of sarcastic humor and an unlimited supply of West Coast charm.
Bryan Helmkamp
Bryan Helmkamp is a Rails software engineer in New York. During his three years of professional Ruby/Rails programming he has been continually active in the community by helping organizing events like Rails Day 2007 and the annual Gotham Ruby Conference (GoRuCo). Bryan's software development blog is located at http://brynary.com/.
Shari Halter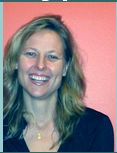 Shari Halter is a web developer/designer in NYC. After completing an MFA/Computer Art degree, she worked in the engineering industry on an unlikely, yet delightfully varied, sequence of assignments including railroad simulation, 3D CAD modeling and animated computer visualization, and later as a user interface designer/programmer at IBM's Watson Research Center. Before recently returning to programming and design, she spent a decade as an art gallerist, and raising her two young sons, in NYC. Speaking engagements include: presentation of her master's thesis at SIGGRAPH in 1994 and Contemporary Indian Art at the Museum of Contemporary Art in Chicago (2001). In 2004, she served as a member of the MFA Review Panel for the SVA Alumni Scholarship Awards. Although currently working mainly in other languages, she is an enthusiastic Ruby attendant and learner.
Francis Hwang
Francis Hwang
is an artist, writer, and software engineer. An active member of the Ruby community, he founded
Ruby-NYC
in 2003, has spoken at the International Ruby Conference, and is currently a software engineer at
Diversion Media
. His writing on technology and culture has appeared in Spin, Wired, ArtByte, and
FEED
Magazine. His artwork The Unauthorized iPod U2 vs. Negativland Special Edition has received press coverage in Wired News, Art in America, and Liberátion (France). He lives in Brooklyn with one laptop and one big-boned cat.
Lorgio Jimenez
Lorgio Jimenez is a software Engineer currently working for Cablevision Systems Corp. Personal site: http://lorgiojimenez.com
Jen Lindner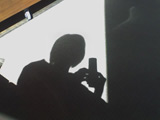 Jen Lindner feels that her relationship with technology is a vast, rich tapestry. And that "form follows function" is not just for architecture. And that life is for living. And that her next haiku should end with "Proc.new."
Stephen Schor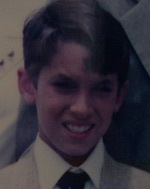 Stephen Schor is currently a software engineer at Medidata Solutions where he writes rails applications. He used to write
J2EE
applications and a lot of
XML
. His favorite palindrome is "Go hang a salami, I'm a lasagna hog."